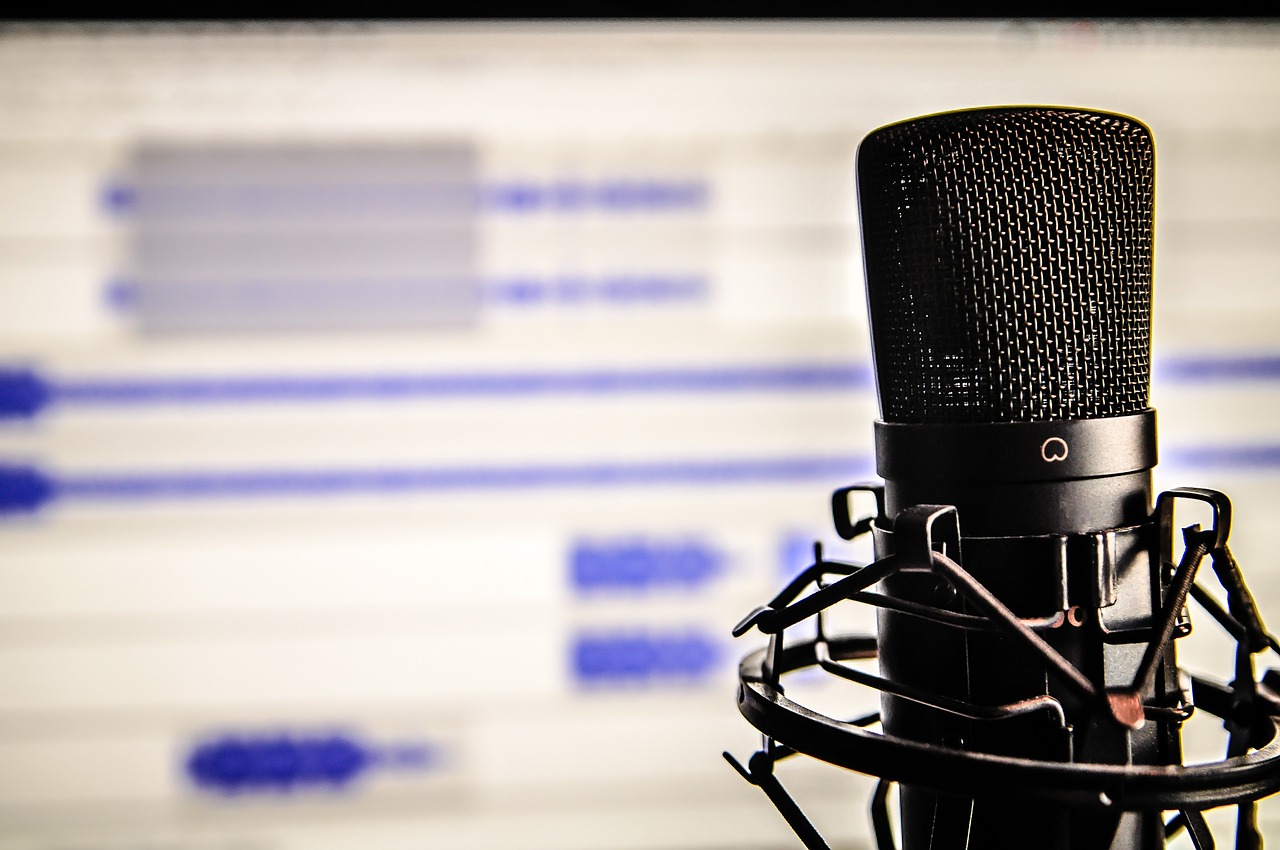 Radio has always been this audible entity behind a big black box, yet it continues to be a powerful medium where you can broadcast and stream live.
Thanks to technology, you can set up your own online radio station from the comforts of your home studio. There are literally no barriers to entry and the niches and topics to talk about are endless.
With the right software and recording equipment, you can set up your own iRadeo station in a matter of minutes. Take note that External streaming is only available for Premium Plan subscribers.
This how-to tutorial teaches you how online radio works, what you need to create a successful radio station people will want to tune in to, and how to put everything together on iRadeo so you can start your first broadcast.

SECTION 1: HOW DOES ONLINE RADIO WORK?
It's important to understand how online radio works before launching your own station. There are three major players at work with online radio.
1. The Host
You can stream recordings (e.g. mp3 playlists) while inserting live voice and other types of input during the process. You'll need several apps and software to play music, record your voice, and edit the audio files before sending it off to the server.
2. The Server
You'll need to install software that turns your computer into a live streaming server. We recommend Nicecast by Rogue Amoeba for OS X ($59) users and BroadWave ($80) for Windows users.
iRadeo acts as the receiver of all of your live and recorded input. With the live stream URL generated by your selected server, we stream your data to your listeners, saving you the trouble of making sure sound quality and streaming remain consistent throughout your show.
3. The Listener
The listener is your audience. Anyone with an internet connection and a link to your station can tune in and hear everything that's going on at your end of the connection.
Don't make the mistake of streaming over your own home internet connection as opposed to a dedicated server like iRadeo. Sound quality depends on the strength of your bandwidth and the size of your audience, so you want to ensure that your station is always delivering your music and live content without any drops or interference during your broadcast.
Now that you understand the process that goes into running an internet radio station, let's take a look at what you need to host and manage it.

SECTION 2: WHAT YOU NEED TO START AN ONLINE RADIO SHOW
A reasonable amount of preparation can be the difference between a sloppy show and a professional broadcast. Take this time to gear up and lay the foundation for your first online radio show.
1. A solid content plan
What is the purpose behind starting an online radio show? What is your niche and who are you broadcasting to?
The answers to these questions will help you develop a clear and solid content plan. This will dictate what types of content you'll be sharing on air. This way, your audience knows what to expect when tuning in.
2. An official website for your radio show
Having an official website establishes the brand of your show and makes your station accessible to everyone. A typical website costs money and time, which is why we've made it easy for you to set up your website in a matter of minutes.
3. Licenses and legalities
The scope of this topic goes above and beyond this tutorial, but the basic premise is to only use licensed content on your show. If you decide to use copyrighted music, for example, make sure to get the proper licenses first from the artist and the recording company before streaming. We recommend PRS for Music or BMI Licensing.
Another alternative is to use your own music or content licensed under Creative Commons. Take this time to read the relevant sections of the DMCA to determine your options.
4. Your equipment
The good news is that you don't have to spend a ton of money just to set up your online radio station. We recommend investing in a good-quality microphone for a professional-sounding broadcast. The Samson Meteor ($70), CAD U37 ($47), and the Samson Go Mic ($32) are affordable options to look into.
5. A broadcast schedule
Unless you're broadcasting 24/7, you'll want to create a broadcast schedule for listeners who want to tune in to your show.
You can add and edit your broadcast schedule from your iRadeo dashboard. When your listeners see your station before your intended scheduled broadcast, they will only see the following message: "Broadcast scheduled will start on MONTH, DAY YEAR."
6. Voice and personality
One of the reasons why we tune in to our favorite radio stations is because of how much we like the host. We enjoy listening to their voice and are attracted to the personality behind it.
If you plan on hosting your show or having someone else host it for you, make sure that the voice quality and personality are on point with your station's purpose, the target audience, and the overall brand.
7. Audio advertising
One of the biggest challenges to creating a radio show is generating the income to fund it.
If getting sponsors for your radio show isn't possible yet, we offer audio ads as a revenue source to get the ball rolling for you.

SECTION 3: SET UP YOUR ONLINE RADIO SHOW WITH IRADEO
With your content plan and equipment in place, you're ready to create your very own online radio show.
Choosing a dedicated server like iRadeo gives you the convenience you need to focus on running your show and building your audience. Here are the benefits you'll get when you host vs. setting everything up yourself:
Bandwidth - you'll want your content to stream consistently regardless of how fast or large your audience grows. We use Amazon's award winning AWS technologies and servers so your streams will never slow down and will be streamed at the highest speed available.
Station reporting - understand your listeners and track daily activity through our station reporting feature, which offers real-time listener stats.
Mobile ready - your audience can tune in to your stations wherever they may be through their iOS and Android devices.
Easy sharing and embedding - you can embed your radio station anywhere and encourage your listeners to share through our easy-to-use sharing tools.
Ready to start and launch your very own online radio station?
Simply sign up for an iRadeo account and choose the plan that best fits your needs. You'll then be able to enjoy dedicated hosting and bandwidth usage, create an unlimited number of stations, broadcast without any audience size limitations, and generate listener feedback and analytics to help you improve and grow your show.
We hope that this how-to guide gives you the basics you need to start and launch your online radio station with ease and success. If you have questions, concerns, or want to learn more about starting an internet radio station with iRadeo, check out our Help section or drop us a line and we'll be happy to assist you.